SALE - Friday 27th August - ONLINE ONLY
OPEN DAY
Bull Inspection: Wednesday 25th August
From 10:30 am – 5pm – On farm
"Coolowie" 2208 Eulourie Road, Pallal NSW 2404
.
28km West of Bingara (Kilarney Gap rd)
86km East of Narrabri (Kilarney Gap Rd)
154km North of Tamworth

AuctionsPlus link
5th Annual Yearling Bull Sale - August 27th at 1pm
ONLINE ONLY – AUCTIONSPLUS
56 Bulls on offer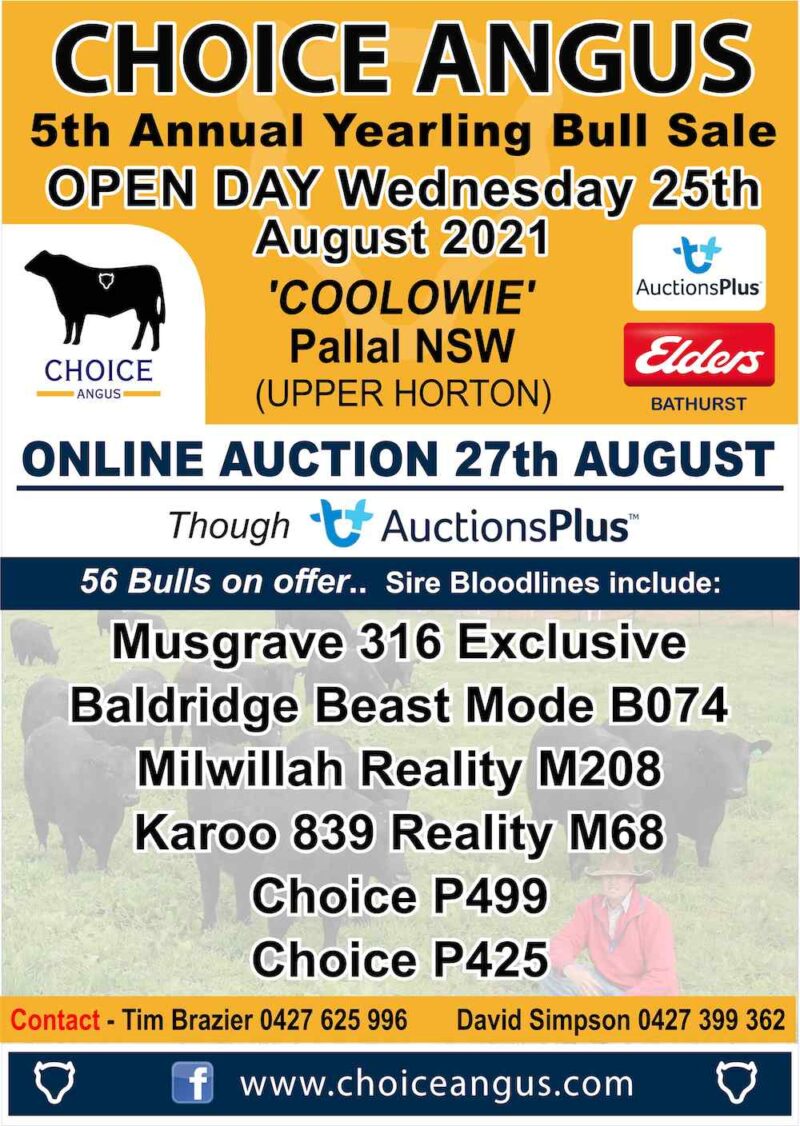 The Choice Angus Stud
has settled well into the Upper Horton district after the big move in 2020 and the continuing good season has ensured that this years sale bulls are on track for our spring sale at the end of August.
This year's sale will be held online only with an outstanding lineup of 56 registered yearling bulls with proven genetics from our female herd combined with the current elite sires of the Angus breed.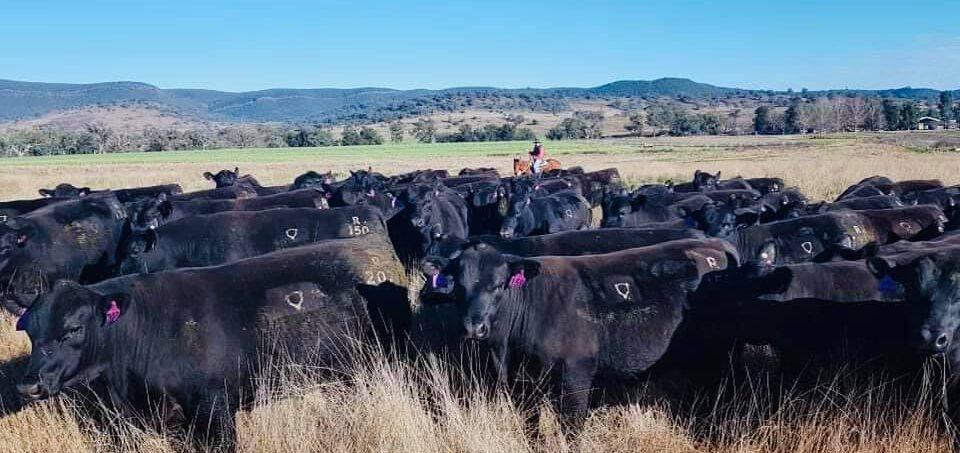 Phone
Tim Brazier - 0427 625 996
Rebecca Brazier - 0428 210 027
Farm
2208 Eulourie Road Pallal, NSW, 2404